The Strange Case of Don and Mr. Esteban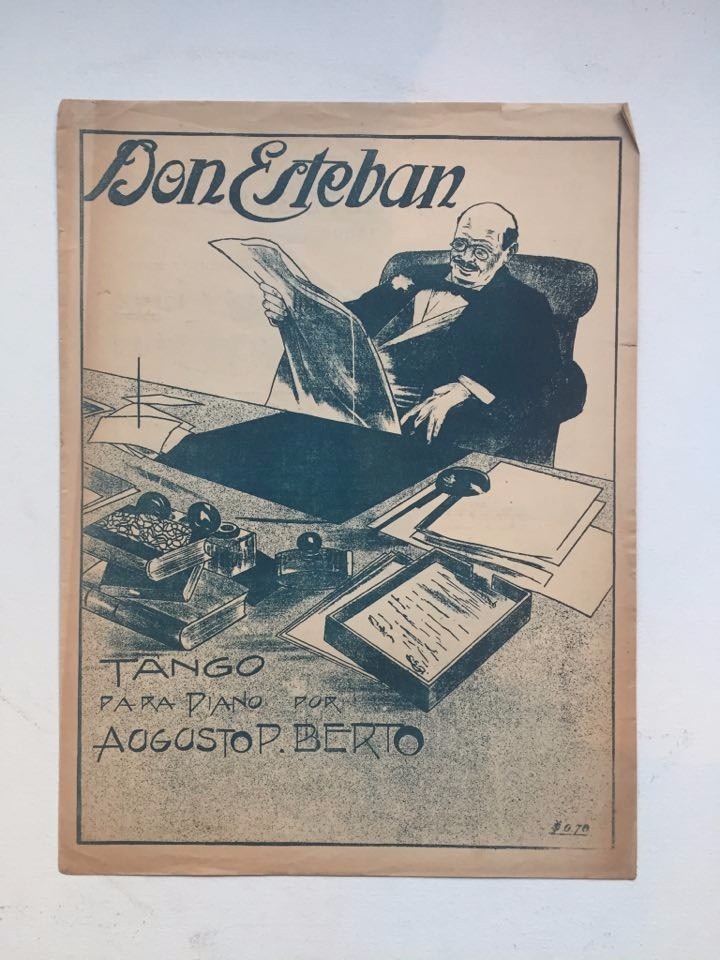 One of the more frequent questions I had about the D'Arienzo discography published on these pages was :
Why is there only one recording of "Don Esteban" listed as obviously two different recordings can be found on CD editions ?

Although I was aware of this, I also felt so lost with it that I didn't attempt to comment or explain.


But now, thanks to my good friend César from Montevideo, some audio material arrived - taken from original 78 rpm records from the collection of Sr. Jorge Debroque, also from Montevideo - which allows to shed some more light on this issue.

Muchas gracias César y Jorge...


To have the picture complete, I needed one more recording (from the RCA Victor series "Tango de ayer") which was kindly provided by Luis Mora from Medellin, Colombia.

Muchas gracias Luis...





1) Recording and edition history (RCA-Victor)





"Don Esteban"

, by Augusto Berto, is dedicated to Esteban Benza, secretary (

escribano

) of the "Z Club", an association (ca. 1900-1910) which organized dance evenings in the "Casa María la Vasca". Pianist (and composer) Rosendo Mendizábal was one of its members.

The tango was recorded by the D'Arienzo orchestra on the 3rd of July, 1936 (master number 93238). That same day, the orchestra recorded the vals

"No Llores Madre"

(master number
93239
). Both recordings were edited by Victor on the record numbered 37955.


The only other 78 rpm edition I know of is an Uruguayan record in the series "

Festival D'Arienzo 1961

", number 1A-5033 (together with

"Culpas Ajenas"

from 1942). On the label, the master number
93238 is mentioned which corresponds to the 03-07-1936 recording. My Uruguayan friends refer to this record as the

Edición Casa Morixe

(
the Casa Morixe distributed the Victor recordings in Montevideo).

Many D'Arienzo 78 rpm recordings have been reedited on LP by RCA Victor, e.g. in the RCA-Camden series,

"para coleccionistas"

, from the early seventies, but to the best of my knowledge (I may have missed one) "Don Esteban" was not included there. However, it was reedited in the 10 LP-set

"Serie Tango de Ayer"

(1980):
Vol. 3,

Juan D'Arienzo y su Orquesta Típica, con Rodolfo Biagi al piano (1936-1938)

(TA-4803). Again explicit reference is made to the original record 37955, recorded on 03-07-1936. This LP also includes "No llores madre", the only reedition by Victor of the original B-side that I know of.


"Don Esteban" is absent in the modern CD editions (like the series

"Tango Argentino"

or

"D'Arienzo - 70 años"

) by Sony-BMG, who owns the Victor catalog.
The same holds for "No Lllores Madre". Very likely the original masters belonged to those deliberately destroyed and are now lost forever.